PROJECT
About "Freedom isn't Free"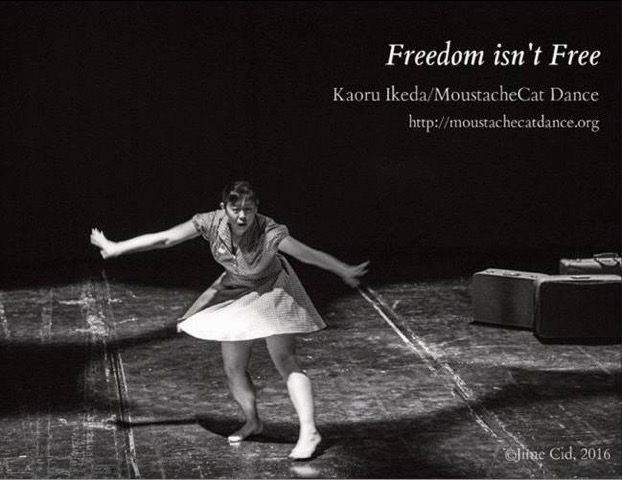 The dance work, "Freedom isn't Free", is about biased reactions that resulted in Japanese American Internment Camp experiences during World War II, and extends to current biased reactions to people of various races, religions, and ethnicities in the United States. MoustacheCat Dance has been working on "Freedom isn't Free" since 2014. It started as a short solo dedicated to Japanese Americans who were sent to the camps, and currently is in the process of being expanded into a group piece, to enable the audience to think about how we can make this world a better place together, through dance.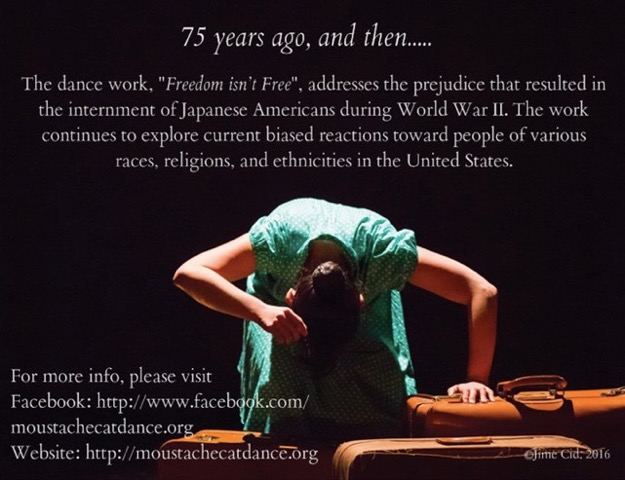 Please support Kaoru Ikeda/MoustacheCat Dance to keep working on this project, and we can keep dancing forward towards the betterment of the world. Any amount of donation will help your kitties keep moving forward, and we really appreciate your support.
http://thefield.org/form/donate-artist
(Please select Kaoru Ikeda/MoustacheCat Dance)
 Thank you very much,
 Kaoru Ikeda/MoustacheCat Dance
Kaoru Ikeda/MoustacheCat Dance is a sponsored artist with The Performance Zone Inc (dba The Field), a not –for –profit, tax- exempt, 501(c)(3) organization serving the performing arts community. Contributions to The Field earmarked for Kaoru Ikeda/MoustacheCat Dance are tax-deductible to the extent allowed by law. For more information about The Field contact: The Field, 75 Maiden Lane, Suite 906 New York, NY 10038, phone: 212-691-6969 or for our national charities registration, see details. A copy of our latest financial report may be obtained from The Field or from the Office of Attorney General, Charities Bureau, 120 Broadway, New York, NY 10271.